We operate a large fleet of trucks with a variety of trailers, so we always have the ability to move your load!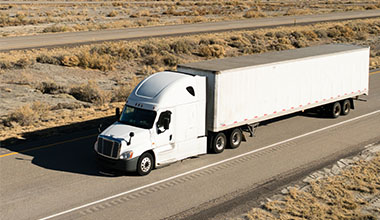 Dry Van
A dry van is the most common semi-trailer that you will see on the roads. These trailers are either 48 or 53 feet in length and are rear-loading trailers. Over 85 percent of all freight is moved in a dry van.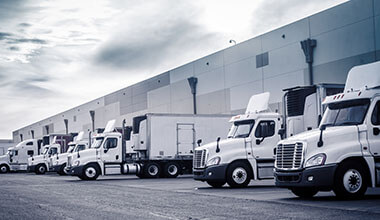 Reefers
A reefer is a dry van trailer that has been upgraded to have refrigeration. These vans are designed to move perishable goods, some medications, and chemicals that must be kept at a specific temperature while transporting.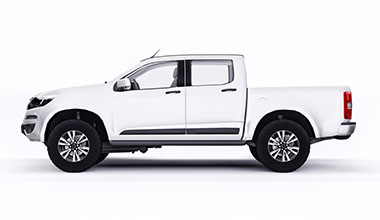 Hot Shots
Hot shots is a trucking term used to describe small, time-sensitive loads. These loads may not fill an entire trailer, but they have to be moved to their destination quickly and cannot wait for other shipments to be added to the load.
I-Go Trans is proud to say that all of our loads are moved in strict compliance with DOT regulations. We do not cut corners in any way so that your load arrives safely and on time every time.
If you are looking for a trucking company for a single load or continuous service, you have come to the right place. Speak to one of our representatives today to discover how we can move your loads quickly, affordably, and safely.
Transportation
When you need a reliable shipping company that has experienced drivers, the first company to come to mind should be I-Go Trans.
Read more
Owner Operators
I-Go Trans offers owner-operators an opportunity to move freight at above-average rates and secure as much as they want.
Read more
Personnel
I-Go Trans is always searching for experienced drivers and other team members. We are looking for friendly, service-minded people.
Read more
Affordability
I-Go Trans believes that you can provide superior service and on-time shipping while also giving the clients the best price and service.
Read more
Experience
Let our extensive experience benefit your company. Our knowledge of the trucking industry allows us to provide on-time and affordable service.
Read more
What makes I-Go Trans stand apart from other companies?
Our experience. Our company was started by drivers who deiced to take their careers to the next level and form their own company.
They saw a need for higher quality service in the trucking industry, and that is what we have achieved.
I-Go Trans has a fleet of experienced drivers who understand the need to provide superior service for each load.
We believe that when you treat your drivers right, they will treat the clients right.
This dedication to our drivers and clients has allowed I-Go Trans to grow significantly.
Our company works with company drivers as well as independent owner operators so that we can always meet the delivery goals of our clients.
If you are ready to start shipping your product right now, I-Go Trans is at your service.
What our clients said
I have had some issues in the past with delivery companies not meeting deadlines. I was really frustrated when I called I-Go Trans. To my surprise, their staff was not only kind and receptive to my frustration, but they also solved my shipping problems. Every shipment made through I-Go has arrived safe and on time. I recommend them to everyone.
I was so impressed with how well my shipment went with I-Go Trans that I actually posted a review. I never leave reviews, but when service is worthy of praise, why not give it. I have now dedicated all my large shipments to I-Go Trans because of their pricing and on-time service.